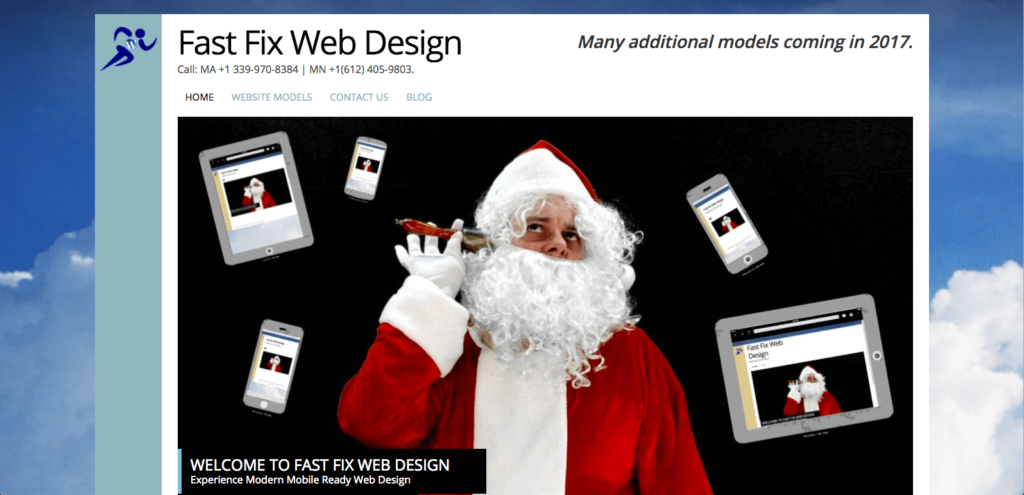 Fast Fix Web Design is a tiny bit different WordPress web design business. We were getting more requests for fixed price fully customized websites. The clients often shared the quotes they got with us and it looked  like the majority of the developers in that business do custom themes. We could have gone that route, because, the fact is that it's much more time expensive and thus more $ client billable than a child theme approach. The problem is that we've seen too much crap developed by ad hoc theme developers. Themes from competent, talented, experienced  FULL TIME theme developers are much better. And it is easy to give the customer the look they want with a child theme. We use the Emotions Theme child often because it is a solid, full featured traditional WordPress customizable theme. And Andre, the theme author, includes a child theme. Here's what the Emotions theme looks like:

Here's what happens when we modify Emotions through a child theme. Marty Walsh had a site that crashed and we couldn't resurrect it. Another example of using a crappy host. First, we moved Marty to Namecheap Value Hosting. Then we used the Way Back Machine, to see how his website used to look. Then we built MartyWalsh.com. It doesn't look anything like Emotions but it looks a lot like his original website, except now it's fully Google Mobile friendly and tested!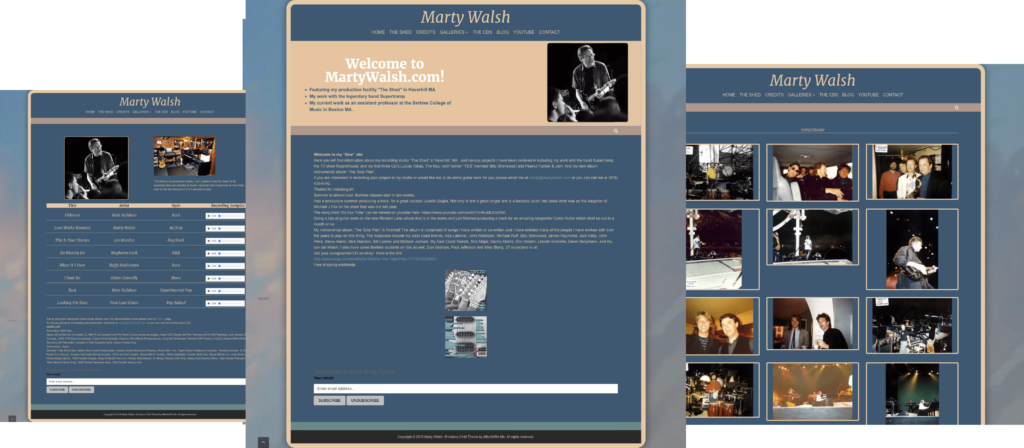 Fast Fix Web Design will use the customization of themes developed and maintained by professional theme developers with model sites, like model homes, for clients to choose as an easy starting place.
Check out our Models!