1 Click Elementor Websites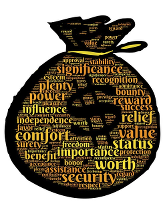 Fast Fix Will Customize and Install The Website For You.

Just Ask Us!
Typical 1 Click Installation and Customization is $300.
Customization means adding your content, text and images, to the purchased website. 
Customization does not include adding additional pages.
Customization also includes an upgrade to the Premium Version of the theme if it is a Shaped Pixels theme and the Pro Version of Elementor. Customers who plan to use a Premium Full Featured Slider in the future will also get the Premium Version of Smart Slider 3. The customization does not include changing the Elementor slider to the Smart Slider 3. These upgrades are a $133 value.
Business & Health
Construction & Conferences
Business & Health
Construction & Conferences

One Click Install Elementor Websites: $49
All Page Elements Can Be Animated Like This Headline
Limited Animation Has Been Activated In the Conference Website