Together, the theme with Elementor and WooCommerce plugins, offer a very large number of shop configuration options. It is not "easy" for most people to get started with WooCommerce. So we try to make the first attempt a little less confusing.
The Influential-Lite theme comes with three templates that you can use for your shop page: Full Width, Right Column and Left Column. You can change the defaults that have been set for the 1 click installation in the Customizer.
Our Online Shopping Website is built with Influential-Lite, WooCommerce and Elementor. 
Whether you want an amazing business website or wanting to setup an online store with full WooCommerce support and templates, Influential Lite is a powerful theme with many premium features like unlimited colours, a solid responsive foundation, 39 sidebar positions, 3 custom header styles, 4 blog styles, 8 page templates that includes an amazing landing page, typography management and built-in animation effects.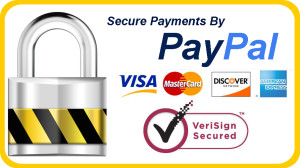 Elementor is becoming known as the best and fastest Page Builder for WordPress with over 604,000 current users.. Elementor eliminates the dreaded "drag, drop & wait". Elementor lets you design on the frontend with instant, real time results. It is the first Free & Open Source frontend page builder, that includes full access to all the design features you normally need.Our clients tell us that it is extremely Easy To Use because every control has been meticulously tested with real users in order to provide the best user experience. Elementor requires no coding skills so that mere mortals can create high-end designs that are compact & optimized for every device and screen.