We use the free Emotions theme with Elementor to create a comprehensive website for a consulting firm. Emotions Lite is a clean minimal WordPress  and extremely flexible theme. The theme offers Unlimited Colors, the ability to change header styles, blog styles, and page templates.
Our Consulting Website is built with Elementor except for the stunning header which uses the theme header banner and the configuration in the Customizer.
Longevity is an extremely popular free theme that is installed at over 3000 sites. It offers a minimalist design style with a unique curved graphic to help showcase your image or a slider on each page. It is, by itself, easy to configure a super set of features like 9 preset color options, but also unlimited color choices, 2 Site Header Styles, 21 Widget sidebar positions, 4 blog styles and layouts, 4 webpage sizes, show or hide various page elements, post formats, and page templates. 
However, as usual, we have used Elementor instead of the more complex WordPress theme configuration options. So you get you an instantly configured site that you can edit, customize and take live! 
The 1 Click Website installation sets the header, the menu and the home page.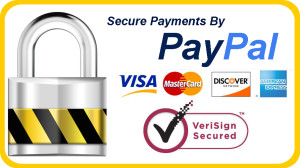 Elementor is becoming known as the best and fastest Page Builder for WordPress with over 604,000 current users.. Elementor eliminates the dreaded "drag, drop & wait". Elementor lets you design on the frontend with instant, real time results. It is the first Free & Open Source frontend page builder, that includes full access to all the design features you normally need.Our clients tell us that it is extremely Easy To Use because every control has been meticulously tested with real users in order to provide the best user experience. Elementor requires no coding skills so that mere mortals can create high-end designs that are compact & optimized for every device and screen.