This one click installation Elementor Photography site is crafted with Morphology-Lite and Elementor. 
The 1 Click Website installation sets the header, the menu and the home page. Morphology Lite is a modern theme that is mobile friendly by default and presents a fresh, clean, minimialist, stunning style that make the photography the focus. It comes with unlimited colours, 4 blog styles, and the ability to customize the sidebar column, as well as custom templates, a grogeous image post format, custom page backgrounds, at least 22 sidebar positions.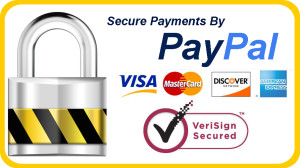 Of course, the pages are built with Elementor so that you can get off to a fast start and then, later, start to use more of the theme features or upgrade to Elementor Pro.
Elementor is becoming known as the best and fastest Page Builder for WordPress with over 604,000 current users.. Elementor eliminates the dreaded "drag, drop & wait". Elementor lets you design on the frontend with instant, real time results. It is the first Free & Open Source frontend page builder, that includes full access to all the design features you normally need.Our clients tell us that it is extremely Easy To Use because every control has been meticulously tested with real users in order to provide the best user experience. Elementor requires no coding skills so that mere mortals can create high-end designs that are compact & optimized for every device and screen.