One Click Elementor Websites
Installation Instructions
The Instructions are the same for all One Click Elementor Website Installations
The Theme and Child Theme Install According to Standard WordPress Theme Installation Instructions
If you are a moderately experienced WordPress user, the steps are simple: download the zip file. Unzip it. It creates a folder with the one click website theme and child theme.
Install the theme. Then install and activate the child theme. Install the required plugins. Refresh your browser, import the full website from the Import link under the Appearances section. 
Detailed step by step instructions are below. 
Download The One Click Theme Website Files
The name of the download file will be the same as the name of the one click website. If it is "Health 1", then the name of the file will be health1.zip.

Unzip the One Click Theme Zip File
After you download the One Click Installation Elementor Theme Files, unzip the file.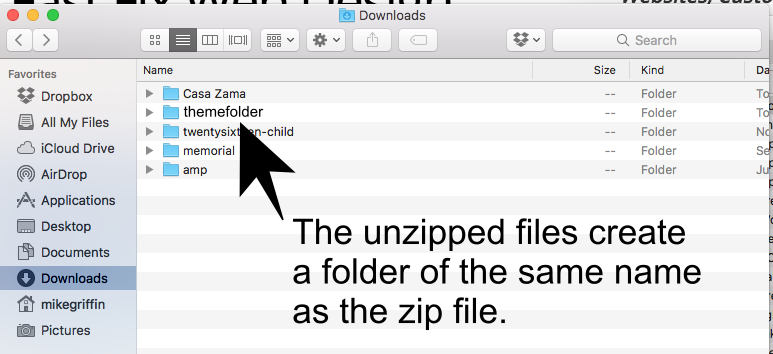 It will create a folder with the same name as the zip file. If the zip file is health1.zip, then the folder will health1.
Check the Content of the Theme Installation Folder.
The theme installation folder will always have two zip files. The Parent Theme and The Child Theme, theme-name.zip and theme-name-child.zip.
Upload and Install The One Click Elementor Theme and Child Theme
In the Dashboard, under Appearance > Themes, Select the Add New button.

Select Upload and install the parentheme.zip file (for example, generatepress.zip) first. Do not activate it.


Select Upload and install the parenttheme-child.zip file (for example, generatepress-child.zip)  file second. 

Activate it.

Install The Required Plugins
The One Click Website Installation uses 2 Plugins, the One Click Import Plugin and the Elementor Page Builder. After you activate the theme, you will see the requirement and the link to start installing the plugins.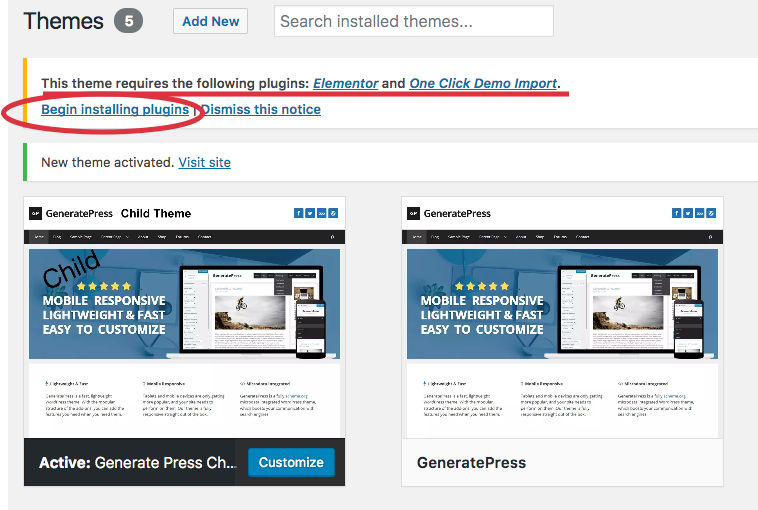 Install the required plugins. The order doesn't matter but if you install the One Click Demo plugin first, you won't have to refresh your browser to see the import option.

There is a quirk in the installation of the second (or subsequent plugins) that the installation failed. It doesn't fail. The installation is fine.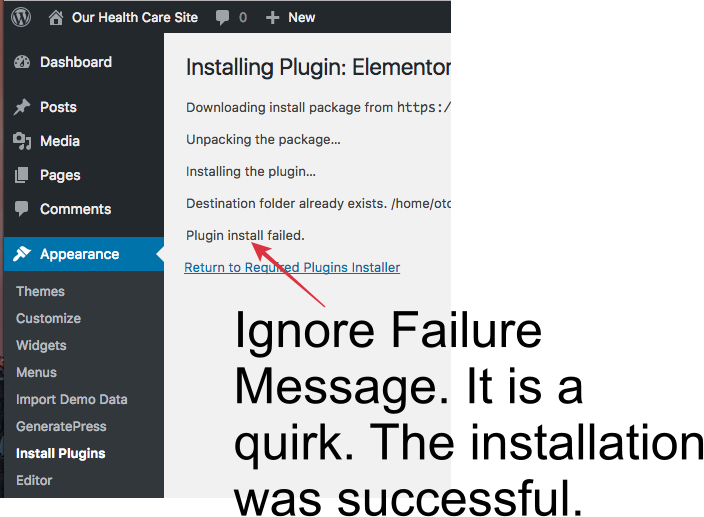 Import the Website!
Now, it is just One Click to install the complete website!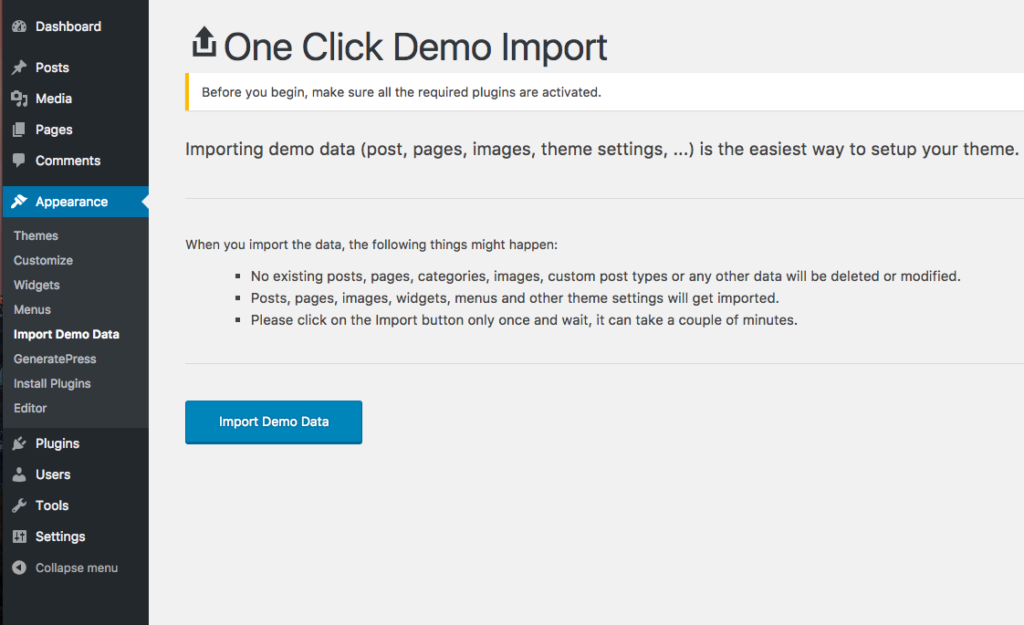 Everything is completed with the import, the home page is set, the menu is put in place and all of the public domain images are imported.
The picture is from the Health Care One Click Elementor Website Import.